Welcome to the official website for the United States Bankruptcy Court for the District of South Carolina.
Mission Statement
The Court's mission is to provide fair and impartial justice within the jurisdiction conferred by the Constitution and Congress by providing debtors with a fresh start and creditors with the resolution of claims in a fair and efficient forum.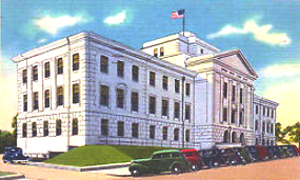 Chambers' Bulletins
On Behalf of the Court
Wed, 6/20/2018 - 11:43 am
Our court, along with many others around the country and most of those in the 4th Circuit, previously employed a procedure...
More »


Judge Waites
Wed, 6/20/2018 - 10:42 am
In addition to the new LM/MM Guidelines, Judge Waites and his law clerks will review changes to the Conduit Procedure at...
More »


Judge Duncan
Judges Waites and Duncan have revised the procedure for chapter 13 conduit plans in their cases. A...
More »


Court Locations
Charleston
King and Queen Building
145 King Street, Room 225
Charleston, SC 29401


Columbia
J. Bratton Davis U.S. Bankruptcy Courthouse
1100 Laurel Street
Columbia, South Carolina 29201-2423


Spartanburg
Donald S. Russell Federal Building
& U.S. Courthouse
201 Magnolia Street
Spartanburg, South Carolina 29306


Need Help?
Email Subscription
News & Announcements
A bug in the latest version of the Microsoft Edge browser (released 4/30/18) has a compatibility issue with CM/ECF. This browser will add extra characters to select or option input fields causing...
More »
David Kershaw has accepted a position with a firm in Greenville, SC, and will soon leave his clerkship with Judge Burris. We hate to see David go, but congratulate him on this exciting next step....
More »
Pursuant to Local Rule 9013-3 every chapter plan must be accompanied by a certificate of service, certifying the manner of service, the date of service, and listing the parties served with the plan....
More »