Welcome to the official website for the United States Bankruptcy Court for the District of South Carolina.
Mission Statement
The Court's mission is to provide fair and impartial justice within the jurisdiction conferred by the Constitution and Congress by providing debtors with a fresh start and creditors with the resolution of claims in a fair and efficient forum.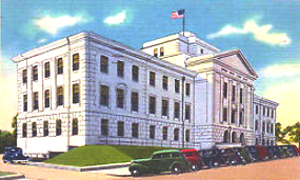 Chambers' Bulletins
Judge Waites
Judge Waites' term law clerk, Claire Voegele, has accepted the opportunity to serve as the law clerk for a United States...
More »


Judge Waites
On March 14, 2019, the Bankruptcy Court announced modifications to the local form chapter 13 plan that will be effective...
More »


On Behalf of the Court
Tue, 4/09/2019 - 11:04 am
On behalf of the Judges, thanks to the South Carolina Bankruptcy Law Association for an educational and enjoyable weekend...
More »


Court Locations
Charleston
King and Queen Building
145 King Street, Room 225
Charleston, SC 29401


Columbia
J. Bratton Davis U.S. Bankruptcy Courthouse
1100 Laurel Street
Columbia, South Carolina 29201-2423


Spartanburg
Donald S. Russell Federal Building
& U.S. Courthouse
201 Magnolia Street
Spartanburg, South Carolina 29306


Need Help?
Email Subscription
News & Announcements
To assist users with CM/ECF NextGen Preparation, Court staff will be available to provide PACER assistance with upgrading or creating new accounts on certain hearing dates. The first session will...
More »
CM/ECF may experience dropped connections tonight between 10:00PM and 11:00PM as maintenance is performed to the Public Access to Court Electronic Records (PACER) network.  If a disconnection occurs...
More »
Laptop computers, cell phones, PDAs, and other wireless devices, such as an Apple watch, Samsung Galaxy Watch, Garmin Forerunner, Kate Spade Scallop, FOSSIL, FITBit, fitness trackers of various...
More »