Welcome to the official website for the United States Bankruptcy Court for the District of South Carolina.
Mission Statement
The Court's mission is to provide fair and impartial justice within the jurisdiction conferred by the Constitution and Congress by providing debtors with a fresh start and creditors with the resolution of claims in a fair and efficient forum.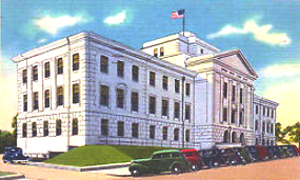 Chambers' Bulletins
Judge Duncan
Nicholas Hulse, Judge Duncan's current law clerk, has accepted a position with Riley Pope & Laney, LLC in Columbia. ...
More »


Judge Waites
Tue, 7/31/2018 - 11:18 am
Judge Waites and his case team wish to thank Tara Nauful for her service as a career law clerk in Charleston over the past...
More »


Judge Waites
Effective July 1, 2018, the Loss Mitigation/Mortgage Modification ("LM/MM") guidelines for Judge Waites will be revised as...
More »


Court Locations
Charleston
King and Queen Building
145 King Street, Room 225
Charleston, SC 29401


Columbia
J. Bratton Davis U.S. Bankruptcy Courthouse
1100 Laurel Street
Columbia, South Carolina 29201-2423


Spartanburg
Donald S. Russell Federal Building
& U.S. Courthouse
201 Magnolia Street
Spartanburg, South Carolina 29306


Need Help?
Email Subscription
News & Announcements
The Clerk's Office has posted Participants Guides for filing Pre and Post Confirmation Modified Plans. Pre-Confirmation Modified Plans and Notice of Confirmation Hearing (for Chapter 13 Plans and...
More »
A bug in the latest version of the Microsoft Edge browser (released 4/30/18) has a compatibility issue with CM/ECF. This browser will add extra characters to select or option input fields causing...
More »
David Kershaw has accepted a position with a firm in Greenville, SC, and will soon leave his clerkship with Judge Burris. We hate to see David go, but congratulate him on this exciting next step....
More »