Welcome to the official website for the United States Bankruptcy Court for the District of South Carolina.
Mission Statement
The Court's mission is to provide fair and impartial justice within the jurisdiction conferred by the Constitution and Congress by providing debtors with a fresh start and creditors with the resolution of claims in a fair and efficient forum.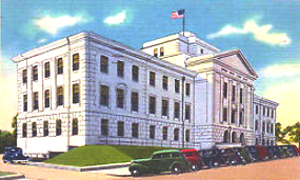 Chambers' Bulletins
On Behalf of the Court
The Judges, with input from the chapter 13 trustees, are considering minor changes to the chapter 13 form plan.  A copy of...
More »


On Behalf of the Court
The Court's form order granting motions to extend time to file schedules, statements, chapter 13 plans, or other required...
More »


On Behalf of the Court
 The Chapter 13 Interest Rate Committee has met and recommended an increase to the presumptive interest rate in chapter 13...
More »


Court Locations
Charleston
King and Queen Building
145 King Street, Room 225
Charleston, SC 29401


Columbia
J. Bratton Davis U.S. Bankruptcy Courthouse
1100 Laurel Street
Columbia, South Carolina 29201-2423


Spartanburg
Donald S. Russell Federal Building
& U.S. Courthouse
201 Magnolia Street
Spartanburg, South Carolina 29306


Need Help?
Email Subscription
News & Announcements
CM/ECF may experience dropped connections tonight between 10:00PM and 11:00PM as maintenance is performed to the Public Access to Court Electronic Records (PACER) network.  If a disconnection occurs...
More »
Laptop computers, cell phones, PDAs, and other wireless devices, such as an Apple watch, Samsung Galaxy Watch, Garmin Forerunner, Kate Spade Scallop, FOSSIL, FITBit, fitness trackers of various...
More »
Occasionally, attorneys and other case participants utilize third-party services (e.g., PACER Pro, DocketBird, CourtDrive, RECAP, etc.) to collect and organize case filings. Sharing CM/ECF filing...
More »