Welcome to the official website for the United States Bankruptcy Court for the District of South Carolina.
Mission Statement
The Court's mission is to provide fair and impartial justice within the jurisdiction conferred by the Constitution and Congress by providing debtors with a fresh start and creditors with the resolution of claims in a fair and efficient forum.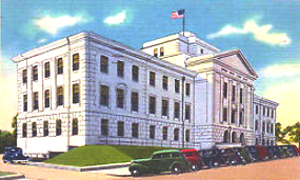 Chambers' Bulletins
Judge Burris
Updated Chambers Guidelines for Judge Burris have been posted here to include the chapter 7 Loss Mitigation/...
More »


Judge Duncan
At the request of the debtors' bar, the Request for Order Authorizing Loss Mitigation/Mortgage Modification event is now available for use in chapter 7 cases (Judge Duncan and Judge Burris cases...
More »


Court Locations
Charleston
King and Queen Building
145 King Street, Room 225
Charleston, SC 29401


Columbia
J. Bratton Davis U.S. Bankruptcy Courthouse
1100 Laurel Street
Columbia, South Carolina 29201-2423


Spartanburg
Donald S. Russell Federal Building
& U.S. Courthouse
201 Magnolia Street
Spartanburg, South Carolina 29306


Need Help?
Email Subscription
News & Announcements
Pursuant to Local Rule 9013-3 every chapter plan must be accompanied by a certificate of service, certifying the manner of service, the date of service, and listing the parties served with the plan....
More »
The Court has updated to the latest version of the national website template developed by the Administrative Offices of the United States Courts.  This update provides a better experience for viewing...
More »
CM/ECF e-filing services have been restored for all divisions of the U. S. Bankruptcy Court, District of South Carolina.
More »