Welcome to the official website for the United States Bankruptcy Court for the District of South Carolina.
Mission Statement
The Court's mission is to provide fair and impartial justice within the jurisdiction conferred by the Constitution and Congress by providing debtors with a fresh start and creditors with the resolution of claims in a fair and efficient forum.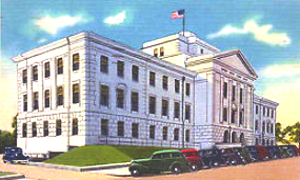 Chambers' Bulletins
On Behalf of the Court
Our Court web page has a new feature.  Under the "Judges' Information" tab you will find a new link to "Chambers' Bulletins."  This link will take you to a new page containing messages and...
More »
On Behalf of the Court
The Chapter 13 Interest Rate Committee has met and recommended an increase to the presumptive interest rate in chapter 13 cases.  After consideration, the Court has adopted the recommendation of the...
More »
Court Locations
Charleston
King and Queen Building
145 King Street, Room 225
Charleston, SC 29401
Columbia
J. Bratton Davis U.S. Bankruptcy Courthouse
1100 Laurel Street
Columbia, South Carolina 29201-2423
Spartanburg
Donald S. Russell Courthouse
& U.S. Courthouse
201 Magnolia Street
Spartanburg, South Carolina 29306
News & Announcements
CM/ECF e-filing services have been restored for all divisions of the U. S. Bankruptcy Court, District of South Carolina.
More »
The U. S. Bankruptcy Court, District of South Carolina, is experiencing an unexpected service interruption for filers accessing CM/ECF. Duration of the outage is unknown at this time. Please refer to...
More »
Due to inclement weather, the Spartanburg Bankruptcy Court is closed Thursday, January 18. If you need assistance, please contact the Columbia office at 803-765-5436.
More »