Welcome to the official website for the United States Bankruptcy Court for the District of South Carolina.
Mission Statement
The Court's mission is to provide fair and impartial justice within the jurisdiction conferred by the Constitution and Congress by providing debtors with a fresh start and creditors with the resolution of claims in a fair and efficient forum.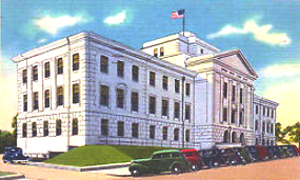 Chambers' Bulletins
On Behalf of the Court
Thu, 10/18/2018 - 4:00 pm
Each year the judges make an effort to coordinate changes to the Local Rules with national rules changes, usually...
More »


Judge Waites
Wed, 10/10/2018 - 1:49 pm
Due to inclement weather and anticipated travel difficulties, all bankruptcy case matters originally scheduled in Columbia...
More »


Judge Waites
Thu, 10/04/2018 - 11:14 am
Interplay of Loss Mitigation/Mortgage Modification and Conduit ​When proposed in the debtor's initial chapter 13 plan,...
More »


Court Locations
Charleston
King and Queen Building
145 King Street, Room 225
Charleston, SC 29401


Columbia
J. Bratton Davis U.S. Bankruptcy Courthouse
1100 Laurel Street
Columbia, South Carolina 29201-2423


Spartanburg
Donald S. Russell Federal Building
& U.S. Courthouse
201 Magnolia Street
Spartanburg, South Carolina 29306


Need Help?
Email Subscription
News & Announcements
Due to system maintenance, CM/ECF will not be available for e-filing on Saturday, October 20, 2018, from 5:00 am to 1:00 pm. Please refer to SCLBR 5005-4 for alternate filing procedures during this...
More »
 Due to the approaching storm, chapter 13 meetings of creditors scheduled for Thursday, October 11, 2018, in Spartanburg, have been rescheduled to Monday, October 15. You should receive notices from...
More »
PACER is experiencing a temporary disruption in service.  Some users may not be able to pay fees through Pay.gov.  If you experience a disruption in service, please contact the Help Desk at 803-253-...
More »